Homebuilder & Community Finance
You want smart, efficient advisors. You need a bank with through-cycle consistency. Our specialized residential real estate franchise delivers a deep understanding of every vertical within the space — all in one team.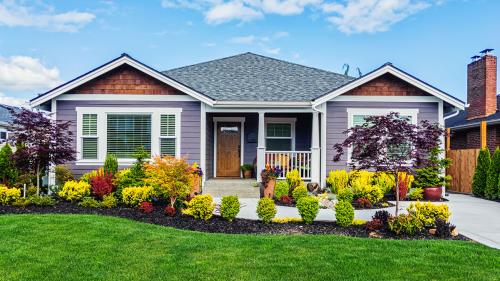 We have a history of supporting those building the future.
Our team's thorough understanding of the entire life cycle within residential real estate has given us a unique role to play — from financing land acquisition and development to residential housing. Equal to our commitment to the industry is our commitment to clients. We know when our clients are successful, we are successful.
Who we serve
Our focus is on geographically diverse large to midsize homebuilders, master-planned communities, single-family build to rent and institutional real estate companies.
What we offer
Backed by a custom servicing platform, we offer a suite of builder and specialty finance options, and can tailor credit structures for even the most complex deals.
Type: Commercial Banking
Industry: Homebuilders and Developers
Start a conversation that lasts.
Delivering proven solutions with service built in
Our products are backed by reliable, responsive and highly personal service that's unmatched in the industry.
Texas Capital Bank offers flexible financing solutions designed for the various and complex needs within residential real estate.
Our specialized team is experienced in arranging and underwriting cash flow and asset-based syndicated finance structures.
Our complete treasury solutions help you manage operational costs, maintain visibility into funds and maximize returns on cash.
Texas Capital Bank's service has been exceptional, and their continued partnership with us has helped enable our growth to be a top-10 U.S. homebuilder.
David Messenger
Chief Financial Officer | Century Communities
Connect with an expert banker.
Experience more with experienced bankers who are committed to helping you grow.
Contact Our Experts