Commercial Liquidity Solutions
We provide liquidity solutions that are designed to optimize your access to cash flow, gain visibility and appropriately rationalize balances within the appropriate instrument.
Contact Our Experts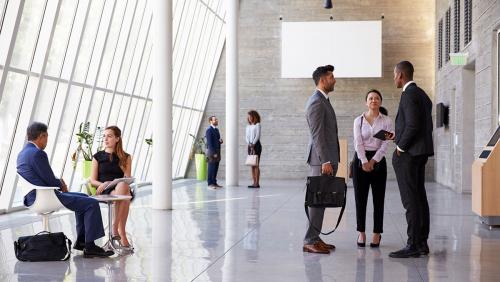 Make sure your working capital is working for you.
Gaining and maintaining access to working capital is an essential component of running a successful business. At Texas Capital Bank, we know how to build a tailored liquidity and investment strategy that allows you to manage daily operations and pay down debt while giving you the freedom to pursue short-term opportunities and achieve long-term growth. After taking the time to learn how your business operates and understanding your yield and volatility requirements, our experienced team will recommend a strategy that leverages our deep insights and broad range of proven solutions.
Build a liquidity and investment strategy that powers your business.
Optimize your daily reserve and strategic cash flow to gain greater visibility into your company's overall financial health with our comprehensive suite of investment and liquidity management solutions.
Analyzed Checking Accounts
Our most complete commercial checking solution provides unlimited transactions and the opportunity to earn credits on qualified balances.
Certificates of Deposit
Optimize your return while mitigating risk with a secure, fixed-rate CD. Choose from a variety of maturity options.
Money Market Deposit Accounts
Get a higher return with added flexibility. Our money market accounts are compounded daily and credited the last business day of the month.
Investment Sweeps
Earn a return on working capital and maintain liquidity by sweeping excess funds into an overnight bank deposit investment account.
Zero Balance Accounts
Gain more control over cash collection, distribution and investment with a structure that automatically consolidates excess and deficit cash balance accounts.
We have the know-how and results to offer expert service.
Connect with an expert banker.
Experience more with experienced bankers who are committed to helping you grow.
Contact Our Experts