Financial Sponsors Coverage
Focused from our founding on serving the banking and financial needs of businesses and entrepreneurs, Texas Capital Bank has long served the private equity and sponsor finance community in Texas and nationwide. Our clients can see the value of our extensive experience in every interaction.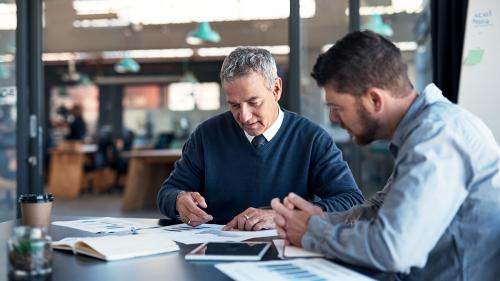 We build long-term relationships by focusing on your success.
Led by a group of experienced bankers, our dedicated sponsor finance team understands the needs of private equity funds and sponsor backed companies. From acquisition and subscription financings to portfolio company sales, our team has extensive experience with the financing and advisory needs attendant to private equity ownership.
Who we serve
Partnering with our industry and product experts, our dynamic and knowledgeable financial sponsors team actively covers an extensive range of financial sponsors and private equity firms.
What we offer
We offer a full range of credit solutions and investment banking products for both portfolio companies and general partners.
Connect with an expert banker.
Connect with our team.
Experience more with experienced bankers who are committed to helping you grow.
Get In Touch
Trading in securities and financial instruments, strategic advisory, and other investment banking activities are performed by TCBI Securities, Inc., doing business as Texas Capital Securities. TCBI Securities, Inc. is a member of FINRA and SIPC and has registered with the SEC and other state securities regulators as a broker dealer. TCBI Securities, Inc. is a subsidiary of Texas Capital Bancshares, Inc., the parent company of Texas Capital Bank. 
All investing involves risks, including the loss of principal. Past performance does not guarantee future results.
Check the background of TCBI Securities or one of its investment professionals on FINRA's BrokerCheck.
Securities and other investment products offered by TCBI Securities are not FDIC insured, may lose value and are not bank guaranteed.