Capital Solutions
Our capital solutions professionals assist our clients in understanding and managing business exposure to interest rate, commodity and foreign exchange risks. Our interest rate specialists can assess your current loan structure and recommend a fixed-rate solution that aligns with your capital needs while mitigating your interest rate exposure.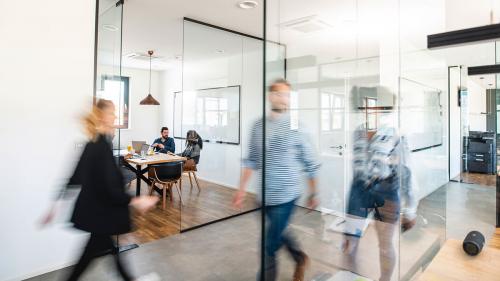 We're focused on helping you reduce risk.
At Texas Capital Bank, we have a long history of helping clients manage risk and optimize savings over the long term. We'll guide you through the process and deliver a tailored solution that brings together our market intelligence with a hands-on approach to service and support.
Efficient Cash-Flow Management
Our loan swap solutions may result in savings over the term of your existing loan.
Risk Mitigation
Our fixed-rate solutions may protect your business from unexpected rate changes.
Tailored Strategies
Our interest rate specialists can create a customized plan that allows you to tailor exposure to selected rates, commodities or currencies.
Connect with an expert banker.
Connect with our team.
Experience more with experienced bankers who are committed to helping you grow.
Get In Touch
Trading in securities and financial instruments, strategic advisory, and other investment banking activities are performed by TCBI Securities, Inc., doing business as Texas Capital Securities. TCBI Securities, Inc. is a member of FINRA and SIPC and has registered with the SEC and other state securities regulators as a broker dealer. TCBI Securities, Inc. is a subsidiary of Texas Capital Bancshares, Inc., the parent company of Texas Capital Bank.
All investing involves risks, including the loss of principal. Past performance does not guarantee future results.
Securities and other investment products offered by TCBI Securities are not FDIC insured, may lose value and are not bank guaranteed.