Branded Retail & Franchise
Our deep experience supporting national branded retail chains and franchise platforms at both the franchisor and franchisee level enables us to provide specialized financial expertise, while our extensive network delivers industry connections.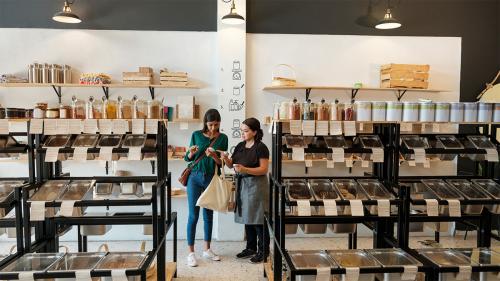 A team of expert bankers invested in your continued success
Texas Capital Bank understands what it takes to expand on a great idea.
Our team works with clients throughout the U.S., including franchisors, franchisees and owner-operators. We dig deeper to understand your business and uncover opportunities for growth, from analyzing average unit volume (AUV) to examining the most valuable territories available for expansion. Then, we work with you to ensure that your credit structure is aligned with your business goals.
Who we serve
Our focus is on multiunit, branded retail and concept models — whether franchised or owner-operated. Our clients are reputable brands possessing a minimum of 10 units and 10 years of experience demonstrating successful, repeatable business models.
What we offer
From franchise loans to maximizing cash flow and accelerating receivables, we work closely with clients to ensure they have the working capital they need to acquire new units, refurbish existing units, purchase equipment and more.
Customized solutions built for your competitive space
From franchise loans to solutions that help maximize working capital, our tailored approach and proven systems can help achieve your financial goals.
Learn more about our suite of lending solutions designed to get you the capital you need to fuel your success.
Our secure treasury management platform can help you maximize cash flow, accelerate receivables and streamline your daily processes.
Having deep experience in the franchise and branded retail space means being able to serve as a strategic partner to clients. The insights we bring often enable us to carve out flexible financial structures to help clients achieve their goals.
Brian Frank
Executive Vice President | Texas Capital Bank
Connect with an expert banker.
Experience more with experienced bankers who are committed to helping you grow.
Contact Our Experts