Transportation & Logistics
Our commitment to transportation and logistics is a 20-year success story — one forged by a team of seasoned bankers with deep individual experience and the insight to match it. Our bankers are familiar with the challenges this industry faces, which allows us to be nimble and responsive to our clients' unique needs.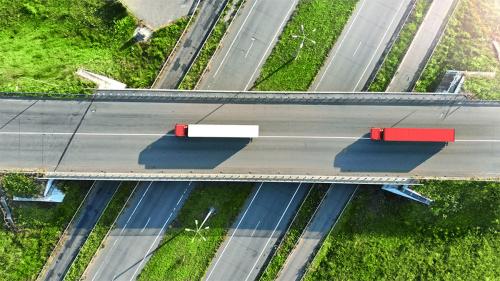 Personal experience shapes our personalized approach.
Many trucking and transportation companies come to us for equipment financing and leasing. At Texas Capital Bank, we understand the nuances and the ebb and flow of your business to fully utilize opportunities within your cash flow. We look beyond standard financial data sets to be more flexible with how we analyze and structure the credit facilities you need to meet your goals, whether you're investing in technology and warehousing equipment or securing financing. In addition, we can bring to the table a network of other experienced bankers in complementary lines of business including treasury, asset-based lending and mergers and acquisitions.
Who we serve
We act as a strategic consultant for transportation and logistics companies, tailoring solutions to help them deliver products and move ahead of the competition.
What we offer
We provide flexible working capital and capital expenditure financing along with a robust treasury management system and core equipment leasing solutions.
Type: Commercial Banking
Industry: Transportation and Logistics
Start a conversation that lasts.
Industry solutions to help you plan for every opportunity
With Texas Capital Bank, you'll have a dedicated banker that can grow to understand your business, as well as access to our suite of solutions.
Explore our complete suite of treasury solutions, including wire transfers, positive pay, online banking, payee match and information reporting.
Learn more about solutions designed to help you maintain and grow your international footprint.
Equipment Financing & Leasing
Find out about our flexible financing and leasing options to help you optimize cash flow and improve return on assets.
It's critical in the logistics space to have a team of financial advisors that really gets it. Until you've been in it, you cannot understand all the nuances affecting what happens in a business like this.
Matt Love
Senior Vice President | Texas Capital Bank
Connect with an expert banker.
Experience more with experienced bankers who are committed to helping you grow.
Contact Our Experts