Technology
Just like our technology clients, ambition and innovation drive everything we do. Our team works closely with management and investors to build on a 20+ year history of helping businesses achieve their dreams.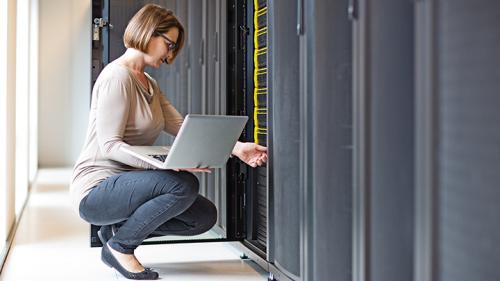 Merging tech experience with a growth mindset
The client-centric spirit that built Texas Capital Bank is also what drives its technology banking group. Led by experts with deep sector experience and a national network of private equity and venture capital relationships, our advisors are well versed at tailoring solutions for the recurring revenue software industry. In addition to evaluating annual recurring revenue (ARR), proprietary technologies and investor relations, we look for clients that possess the same enterprising and ambitious talent as we do at Texas Capital Bank.
Who we serve
We serve multiple technology sectors, including SaaS or subscription-based software, semiconductors, hardware companies, internet platforms, telecom and data centers.
What we offer
In addition to flexible debt structures and solutions tailored to meet TMT needs, we offer specialized capital markets expertise and financial advisors focused on complex mergers and acquisitions.
Growing companies that help transform business
Learn more about our customized financial solutions that are designed to drive debt structures and fuel growth and acquisitions.
Explore our complete suite of payment and treasury solutions, backed by an online platform that can help increase control and visibility.
Our team can offer a superior credit product with industry-specialized financing solutions and a breadth of experience.
Connect with an expert banker.
Experience more with experienced bankers who are committed to helping you grow.
Contact Our Experts