Term Loans & Lines of Credit
Whether you're launching a new product, funding new growth or seeking cash flow for daily operations, capital is the key to unleashing the power of your business.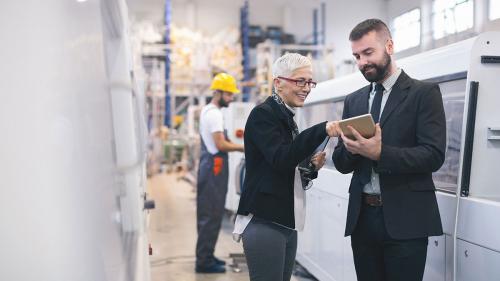 Put our experience to work for you.
Thanks to our flat organizational structure, industry expertise and truly personal approach to service, our experienced bankers are empowered to make decisions quickly without the red tape of other banks. At Texas Capital Bank, you don't just apply for business loans or lines of credit; you start a relationship. We're as invested in your business as you are, and we are here to act as your trusted business advisor on everything from your cash flow to your strategic road map.
Solutions to help your business transition
Term Loans
Loans with fixed interest rates and monthly or quarterly repayment schedules with a set maturity date
Lines of Credit
Flexible line of credit when you need to manage cash flow, buy inventory or pay for an unexpected expense
Working Capital Loans & Lines of Credit
Loans that help fund everyday business operations
Interim Construction & Commercial Mortgage Loans
Short-term financing for construction of a commercial property
Finance a piece — or multiple pieces — of business equipment that you need for your company
Letters of Credit
Lending arrangements for imports that guarantee payment to the exporter
Government-backed loans that allow for more flexible terms than conventional loans
Execute various types of trade transactions, including all letters of credit and documentary collections
Use your assets to expand your borrowing capacity outside of traditional lending structures
Connect with an expert banker.
Experience more with experienced bankers who are committed to helping you grow.
Contact Our Experts