Wholesale Distribution
Having a banker that understands your unique industry can mean the difference between seizing profit opportunities now and taking a loss later. That's where we come in.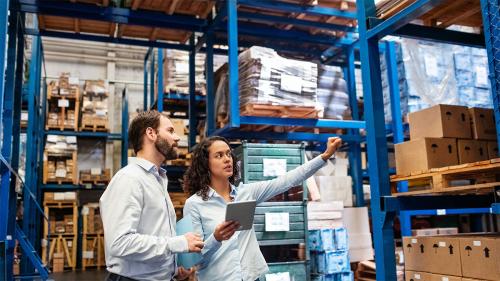 Experience your business through the lens of a banker who really understands it.
Texas Capital Bank invested in the wholesale distribution industry when it built a group of financial experts experienced in the space. Today, we help clients take advantage of opportunities, including ways to buy better than their competition.
We understand the unique challenges wholesale distributors face, like having buying peaks in the off-season or needing to maximize manufacturers' rebates. Equipped with a full suite of commercial banking solutions, highly specialized prowess and a relationship-driven approach, our wholesale distribution experts bring value to every conversation and every connection in any market.
Who we serve
We support a range of wholesale distributors in markets across North America, from family-owned to national corporations, including those in food and beverage, HVAC and plumbing.
What we offer
We serve as a true advisor, collaborating closely with clients to help them identify opportunities through tailored solutions, including flexible lines of credit and treasury management tools.
Type: Commercial Banking
Industry: Wholesale Distribution
Start a conversation that lasts.
Consult with an industry veteran offering tailored solutions.
Beyond credit products and owner-occupied financing opportunities, we offer a host of solutions designed to help wholesale distributors.
Explore our complete treasury solutions, including wire transfers, positive pay, online banking, payee match and information reporting.
Learn more about our credit solutions including working capital loans, term loans and lines of credit.
Equipment Financing & Leasing
Find out about our flexible leasing financing and leasing options to help you optimize cash flow and even improve return on assets.
The entire team at Texas Capital Bank really put in effort to understand our business. Having a banker on the team that was once a CFO like me and his ability to understand the business from where I sit — that really makes a huge difference.
Jeff Jones
Chief Financial Officer | Twisted X
Connect with an expert banker.
Experience more with experienced bankers who are committed to helping you grow.
Contact Our Experts