Mergers & Acquisitions
Our experienced M&A professionals provide a compelling combination of in-depth industry knowledge and thought leadership to help you achieve your strategic objectives. Our dedication to process and execution are critical in driving a successful outcome and maximizing value.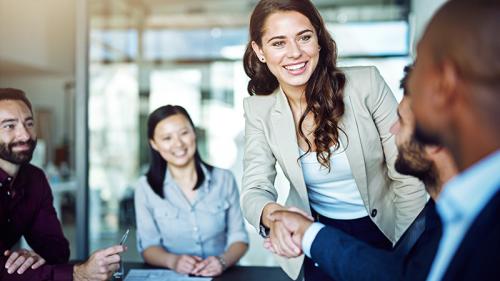 Experienced professionals focused on delivering superior results.
Our M&A advisory group assists our clients to evaluate available alternatives and realize a transaction that prioritizes the terms they select – from pursuing transformational growth strategies to restructurings, divestitures and out-right sales. We provide advice across the spectrum of strategic activities, with expertise in sales, mergers, acquisitions, leveraged buyouts, carve-outs, spin-offs, restructurings, joint ventures, activism defense and other extraordinary corporate transactions. Collaborating with shareholders, boards of directors and management teams, we help to define your transaction priorities and develop a strategic plan designed to create competition and momentum and to achieve your objectives.
In-Depth Knowledge
Our M&A advisory services combine significant transaction experience with deep sector-specific knowledge and extensive relationships with buyers, investors, lenders and other parties.
Connectivity
Our long-term relationships with family offices, board of directors, management teams, and private equity funds and financial sponsors benefit our clients through actionable market insight and access to decision makers.
Cradle-to-Close Advisory
We provide expert guidance and thoughtful advice throughout the transaction, from initial positioning through final negotiation.
Advisors who listen, learn and then lead the way
We help businesses and entrepreneurs in Texas and across the United States connect with a global network of buyers, investors, business owners and capital providers. Our team of M&A professionals is ready to work with you to develop an informed and actionable strategy that focuses on maximizing value for key stakeholders.
Connect with an expert banker.
Connect with our team.
Experience more with experienced bankers who are committed to helping you grow.
Get In Touch
Trading in securities and financial instruments, strategic advisory, and other investment banking activities are performed by TCBI Securities, Inc., doing business as Texas Capital Securities. TCBI Securities, Inc. is a member of FINRA and SIPC and has registered with the SEC and other state securities regulators as a broker dealer. TCBI Securities, Inc. is a subsidiary of Texas Capital Bancshares, Inc., the parent company of Texas Capital Bank.
All investing involves risks, including the loss of principal. Past performance does not guarantee future results.
Securities and other investment products offered by TCBI Securities are not FDIC insured, may lose value and are not bank guaranteed.