Payables Management
Access a comprehensive suite of solutions designed to help you simplify your payables process while gaining greater visibility into your cash position.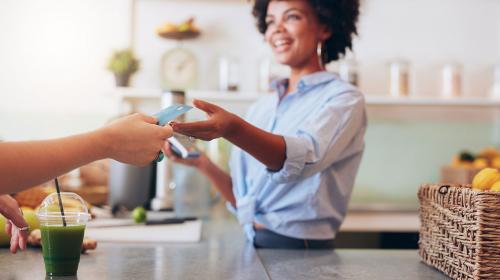 An optimized payment strategy begins with the right approach.
Our treasury experts understand the complexities involved with managing various payables. We'll help you automate processes that allow you to save time, gain transparency into your transactions, improve reconciliations and better manage exceptions to reduce costs, errors and the potential for fraud.
Payables solutions to fit your business
Our suite of payables tools will help you improve your current processes across all payment methods, types and payees.
ACH Origination
Initiate electronic payments via online or direct transmission with same-day or next-day credit settlement.
Business Bill Pay
Automate single and recurring vendor payments with access to extensive reporting and customizable controls.
Checking Image
Commercial Card Solutions
Design a card program to better manage procurement and travel expenses, increase spend visibility or improve cash flow.
Controlled Disbursement Accounts
Get advanced notification of daily check presentments, allowing you to accept or decline individual items.
Fraud Protection
Access to a range of fraud protection solutions to help you reduce your risk of a fraud event and the costs associated with it.
FX Wires
Simplify global payments with exchange and transfer services that allow you to send international payments in a foreign currency.
Integrated Payables
Securely and efficiently manage your company's payables with an end-to-end AP and payment automation system.
USD Wires
Initiate, approve and submit outgoing USD and USD international wire transfers through our online banking system.
We have the know-how & results to offer expert service
Connect with an expert banker.
Experience more with experienced bankers who are committed to helping you grow.
Contact Our Experts