Services and Fees
We're transparent about fees for our banking services, because helping you reach your financial goals is our goal, too.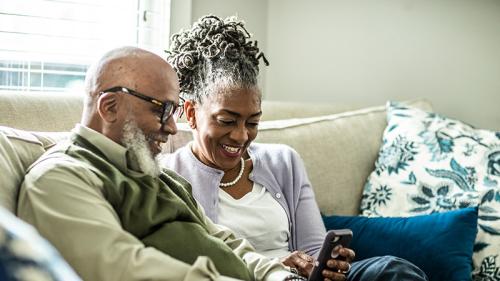 Primary Services
We accept pre-authorized payroll direct deposits to your checking or savings accounts. If you have arranged to have direct deposits made to your accounts at least once every 60 days from the same person or company, you can call us at 877.TEX.BANK (877.839.2265) to find out whether the deposit has been made to your account.
Debit cards can be linked to a maximum of two deposit accounts, either checking, savings or money market (or any combination of the three). You can use your debit card at Point of Sale (POS) terminals for purchases, or at automated teller machines (ATMs).
You may use the debit card and personal identification number (PIN) issued to you to initiate transactions at ATMs within the networks identified on your card. You may use your card to:
Withdraw cash from your checking, savings or money market account
Transfer funds between your checking, savings or money market account
Get balance information on your deposit accounts
You may make unlimited cash withdrawals from ATMs up to $1,000 (if there are sufficient funds in your account) per day.
ATM owners may impose their own fees. There are additional fees to expedite a replacement card.
Some of these services may not be available at all terminals.
Personalized check prices vary according to your selected design and check style.
All our customers receive free check books. Designer checks can be ordered at an additional cost.
You get a monthly account statement from us, unless there are no transactions in a particular month. If you only maintain a savings account with us, you will receive a quarterly statement. There are no fees to receive monthly statements.
Stop payments are not guaranteed. However, Texas Capital Bank will make every attempt to honor your request. If the item was transmitted electronically, or Texas Capital Bank has already accepted the check for processing, we will not be able to stop the item. Upon receipt of your written confirmation, a Stop Payment Order remains in effect for 6 (six) months, unless renewed in writing.
There is no stop payment fee for Premier account holders. A stop payment fee of $30 per request will be charged to non-Premier account holders.
You may arrange for us to complete pre-authorized recurring bill pays from your checking or savings account. There are no fees for pre-authorized recurring bill pays.
Your accounts are always accessible with Capital TeleBank.
Review account balances
Set up transfers between accounts
Retrieve your account history
Retrieve account statements
Change your ATM or CheckCard Personal Identification Number (PIN)
Enjoy private, easy and convenient banking from your touch-tone phone
To access 24-hour customer service: Dial Capital TeleBank toll-free @ 877.839.2265, option 2. There are no fees associated with Capital TeleBanking.
Learn more about our Private Wealth StarPoint Collection products.
Personal Banking Fee Schedule
---
TRANsACTIONAL FEES

Capital Interest Checking,

Money Market,

Consumer Savings

Premier Checking,

Premier Money Market

Insufficient Funds (NSF)
$15
$15
Uncollected Funds (UCF)
$0
$0
Stop Payment
$30
$0
Inbound Wire
$0
$0
International Outbound Wires (Online/Manual)
$35/$75
$35/$75
Domestic Outbound Wires (Online/Manual)
$35/$60
$35/$60
Deposited Item Chargeback
$12
$12
Re-clear Returned Deposit Item
$7
$7
Collection Items — Incoming/Outgoing
$0
$0
---
---
SERVICE REQUESTS

Capital Interest Checking,

Money Market,

Consumer Savings

Premier Checking,

Premier Money Market

Replacement Debit Card
$0
$0
Rushed Debit Card Request
$30
$30
Debit Card Mailed to Alternate Address
$0
$0
Personal Checks
$0
$0
Cashier's Checks
$0
$0
Temporary Checks
$0
$0
Check Copies
$3
$3
Account Research
$25/hr
$25/hr
Duplicate Statement
$0
$0
Special Statement
$0
$0
Statement Copies
$5
$5
Statement Hold for Pickup
$0
$0
Account History (Instant Statement)
$3
$3
Bond Coupon Redemption
$0
$0
Admin Fee — Garnishments and Tax Levies
$0
$0
Account Closure — Within 90 Days of Opening
$0
$0
Safe Deposit Box 3x10
$50
$50
Safe Deposit Box 5x10
$75
$75
Safe Deposit Box 10x10
$125
$125
Safe Deposit Box Drilling Fee
Per Service Contract
Per Service Contract
Late Payment (Over 90 Days)
$10
$10
Additional Safe Deposit Box Keys
$25
$25
Save Deposit Box Key Deposit (Refundable)
$25
$25
---