Fraud Protection
Because no organization is immune to the threat of fraud, Texas Capital Bank offers a range of solutions backed by an experienced fraud protection and securities team.
Read our latest Fraud Alert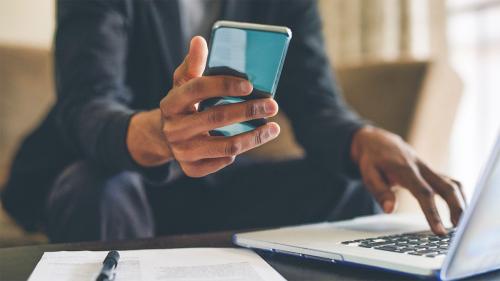 Our team offers a consultative approach and a vigilant mindset.
Made up of former law enforcement and IT security professionals, our fraud and securities team is well experienced at proactively identifying and acting on fraudulent occurrences, as well as providing counsel and advice. Their proven protocols — along with Texas Capital Bank's versatile solutions — can protect businesses during fraud attempts and attacks, whether they are internal, external, paper-based or electronic.
In 2021, 71% of organizations were targets of payment fraud.
The Association for Financial Professionals' 2022 survey found that a large number of companies continue to be impacted.
Fraud protection tools designed for today's business world
In addition to the layers of security Texas Capital Bank applies to protect your accounts, including anti-malware software and systematic multiple controls, we offer a range of solutions to help you reduce your risk of a fraud event and the costs associated with it.
ACH Blocks & Filters
Systematically block all incoming ACH transactions or return any transactions that are not from preauthorized companies.
ACH Positive Pay
Compare attempted ACH debits to preauthorized profiles. Allow preauthorized profiles to post, while you review and verify unauthorized sources in real time.
Check Positive Pay
Match issued checks with in clearing checks to deliver a daily online report of exceptions for you to decide to pay or return.
Reverse Positive Pay
Self-monitor all incoming checks for potential fraud scenarios, returning checks that appear altered or counterfeit.
Positive Pay Payee Verification
Reduce the risk of payee name alterations by setting up controls that compare the payee name on the check with that on your check issue file.
Check Debit Blocks
Automatically reject checks presented on accounts intended only for electronic transactions.
We have the know-how and results to offer expert service.
Take steps now to protect your business against future fraud.
Start by learning how to protect your cash from fraud.
Learn More
Connect with our industry experts.
Begin your relationship with Texas Capital Bank today, starting with a conversation about how our experts can empower your business.
Contact Our Experts