Mortgage Specialty Lending
Specialized credit that supports your business — if it's important to you, it's important to us.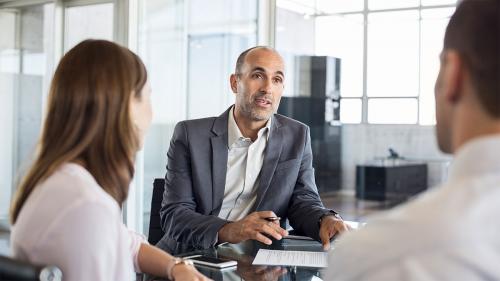 MSR Lines of Credit
Mortgage Servicing Rights (MSR) Lines of Credit let you access cash flow from what is likely your largest asset: your mortgage servicing portfolio. Use this credit facility – which can range in size based on the value of your portfolio – to pay for business-related expenses or servicing-related capital needs. Either way, it provides a reliable funding source for lenders and servicers alike.
Working Capital Lines of Credit
As a business-to-business bank, we're experts in helping clients across all industries optimize their working capital, and as specialists in the mortgage space, we know that some of the biggest drivers of your working capital picture fall outside of your control. That's why we offer working capital lines of credit to provide our clients with a short-term solution to bridge those gaps when your cash is tied up in the loan production process.
Home Equity Conversion Mortgage (HECM) Tail Credit Facilities
Thanks to our industry-leading mortgage banking expertise, we're able to offer specialized products other banks don't. We provide credit facilities to support HECM lenders, offering lines for both HECM Tail Financing and HECM Ancillary Financing.
Servicing Advance Facilities
As an agency seller/servicer, it's incumbent on you to remit timely payments to investors, even if the borrower does not. This specialized credit facility provides the ability to cover these payments easily – without tapping into your working capital.
What sets us apart
With a commitment to serving mortgage lenders and servicers, we understand your unique needs and have developed specialized product offerings that provide access to capital – the lifeblood of your business. Our specialized Mortgage Finance group exists to meet the unique requirements of mortgage lenders and is staffed by industry veterans who speak your language. As such, we offer a complete banking and credit platform to fully support your business. And best of all, you'll get the attentive service you've come to expect from Texas Capital Bank.
Industry Solutions
Highly customized warehouse lending facilities aligned to your unique business model
Receive maximum value from your banking relationship
Take a closer look at your servicing portfolio for opportunities to increase revenue and minimize expenses.
Product: Mortgage Specialty Lending
Relationship Managers — more than bankers.
Bradford Hutchins
Senior Vice President, Private Client Advisor
Fort Worth, TX
817.852.4065
Elizabeth Hewitt
Vice President, Treasury & Liquidity Solutions
Utah
469.399.8480
Discover how our expertise can be a resource for your business.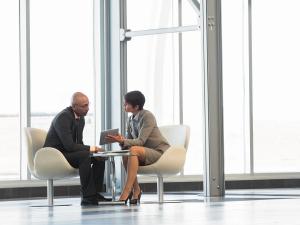 Is your company leaving cash on the table?
Let's take a close look at your servicing portfolio for opportunities to increase revenue and minimize expenses.
Explore our EBO Strategy
Connect with our experts.
Begin your relationship with Texas Capital Bank today, starting with a conversation about how our experts can empower your business.
CONTACT OUR EXPERTS