Professional Services
More than just a bank, you need a banking relationship. That's the only kind of service we offer at Texas Capital Bank, which makes us an ideal business bank for professional service providers who have their own clients to serve.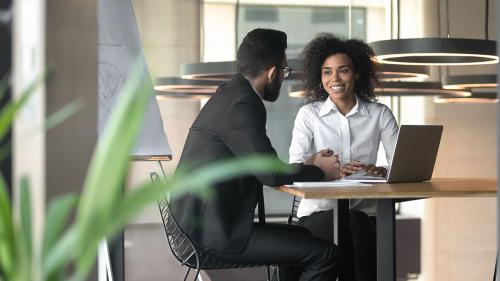 Experienced in your field and invested in your business
Maximizing your firm's financial potential requires a strong banking relationship — a strategic partner that knows your business as well as the nuances within the professional services field. Leveraging a personal approach and a wealth of experience, our team works as an extension of your company, analyzing your business goals and financial health to carefully craft strategies that both protect and enhance your ability to remain successful and grow.
Who we serve
We serve an array of industries within the professional services arena throughout Texas and across the nation, including property management, accounting, engineering, consulting, legal and more.
What we offer
In addition to flexible loans and lines of credit, you'll have access to dedicated specialists at the local level who really get to know your unique business, understand your needs and are empowered to deliver solutions.
Tailoring financial strategies that deliver tangible results
Our full-service banking solutions are designed to support your working capital needs.
Built on our proven and secure treasury platform, we offer a suite of customizable solutions designed to increase control and visibility.
Texas Capital Bank offers flexible financing solutions designed for the various needs within the professional services space.
Build a versatile commercial card program designed to extend cash flow and reduce costs associated with check payments.
Our professional services clients want to know they have someone that really understands their business — someone they can call, even on the weekend. That's just one of the many ways we deliver an exceptional client experience.
Raul Cantu
Senior Vice President | Commercial Banking Manager |
Texas Capital Bank
Connect with an expert banker.
Experience more with experienced bankers who are committed to helping you grow.
Contact Our Experts