Commercial Checking Accounts
Build a flexible-yet-tailored checking solution that aligns with your business vision and financial goals.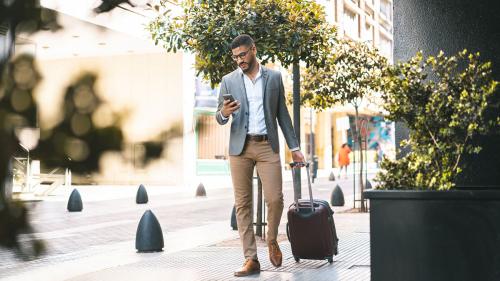 The cornerstone of your financial strategy
No matter what stage of business you're in, having the right depository account is the cornerstone of any sound financial strategy. Our banking experts can guide you through your commercial checking options and help you build a solution that allows you to manage your day-to-day operation expenses, pay down debt and fund future investments.
Flexible Solutions
We offer a range of commercial account options that fit the needs of any size business.
Expert Team
Our team of experts will take the time to understand your business and recommend a solution designed for your organization's needs.
Easy Management
It's easy to get started. With online and mobile banking , you can open a an account within minutes. Ongoing management is simple and convenient.
Choose the account that's right for your business.
Whether you're an entrepreneur looking to start your next business or a forward-thinking corporation ready to kickstart growth, Texas Capital Bank can help you build a commercial checking strategy that evolves along with your business.
Account Type
Minimum opening balance
Features
Interest*
service fees

Analyzed Checking

Full service commercial treasury account providing comprehensive access to Treasury Management capability

$100

Unlimited transactions
High-volume accounts for more complex working capital needs
Access to full suite of Liquidity management solutions
Earnings Credit Allowance to offset fees
BankNow Treasury Services for Online & mobile banking
Visa Debit Card

Earnings Credit Rate offsets bank fees

Accounts are fully analyzed each month
Earnings Credit Rate assessed on monthly balances can eliminate or reduce monthly analyzed treasury fees
Aggregate monthly relationship average collected balances contribute to the earnings credit calculation
Refer to commercial fee schedule for comprehensive set of fees

Interest Checking

Checking with the benefits of Earning interest

$100

Unlimited check writing

Unlimited transactions

Online & mobile banking

Visa Debit Card

Earned on daily collected balance

$500 minimum balance

Variable interest rate

$12 per month

No charge if $1,500 minimum daily balance or $2,500 average ledger balance is maintained

IOLTA* Account

Designed for Lawyers and law firms to hold segregated client funds in an interest checking account

Interest earned on escrowed deposits are used to fund legal aid for low-income

Unlimited transactions

Online & mobile banking

Earned on daily collected balance

Variable interest rate qualified for participating financial institutions

Interest earned is remitted to Texas Access to Justice Foundation as the state appointed IOLTA program administrator
No monthly service fees
*Interest rates are subject to change based on market conditions.
We have the know-how and results to offer expert service.
Connect with an expert banker.
Experience more with experienced bankers who are committed to helping you grow.
Contact Our Experts