Our History
Texas Capital Bank was founded on entrepreneurial spirit, innovation and community in the heart of the state of Texas. Our organization has transformed over the past two decades from a single office in Dallas to a robust financial institution with the ability to serve clients across the country.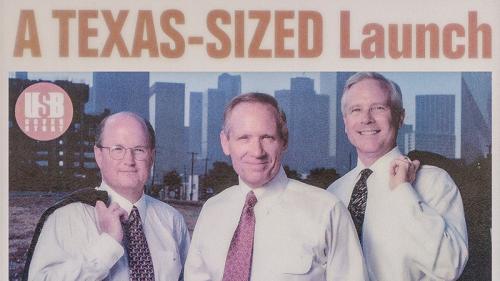 Named #1 Trusted bank in America
Newsweek recognized Texas Capital Bank as the most trusted bank in America, based on a first-of-its kind survey Newsweek conducted with market research firm Statista.
Read More
September 2021
Texas Capital Bank shares updated strategic plan.
Our goal is to build a technology-enabled operating model that includes organizing around client delivery and investing in technology, expanding products and services, including launching broker-dealer and enhancing accountability while maintaining financial resilience.
Read the Strategic Plan Here
February 2021
New leadership appointments are announced.
Texas Capital Bank shared its vision to become the employer of choice in Texas for people interested in growing their careers in financial services. To put this into action, Shannon Jurecka became the bank's first Chief Human Resources Officer, paving the way for Texas Capital Bank to better serve our employees and the communities in which we do business.
Meet Our Leadership Team
A Deeper Look Into the Past Two Decades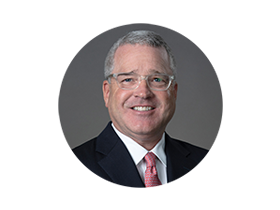 TCBI announced Rob C. Holmes' appointment as President and Chief Executive Officer and member of the Board of Directors on October 27, 2020. Mr. Holmes' first day was January 24, 2021. 
Texas Capital Bank launched all-digital Bask Bank, offering savers American Airlines AAdvantage® miles instead of interest, on January 27, 2020.
On March 23, 2020, the bank donated $100,000 to Parkland Health & Hospital System to assist with expediting COVID-19 testing services and support frontline caretakers and patients needing continual monitoring. 
Larry L. Helm becomes interim Chief Executive Officer on May 26, 2020, until a permanent successor was named. 
Texas Capital Bank partnered with H-E-B to donate a mobile food pantry to the Houston food bank on February 26, 2019.
Texas Capital Bank partnered with The Dallas Wings of the Woman's National Basketball Association showcasing the bank's name and logo on players' jerseys.
Texas Capital Bank was chosen to receive the Outstanding Corporation Award by the Association for Fundraising Professionals on May 31, 2019.
The Texas Access to Justice Foundation proudly welcomed Texas Capital Bank as a member of its Prime Partner Bank program on June 10, 2019.
Texas Capital Bank was the first bank to fully invest into the nonprofit organization, Affordable Central Texas's Austin Conservancy Fund, on December 5, 2019.
Texas Capital Bank opened its first community-focused branch location in January 2018 in West Dallas, across from Trinity Groves. Not only was this Texas Capital Bank's first branch location, but it was also the first bank branch in the West Dallas ZIP code, intended to serve the neighborhood.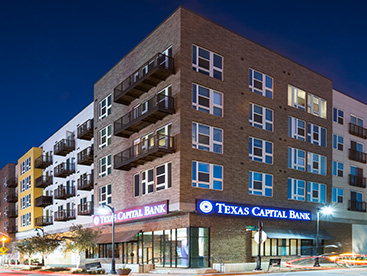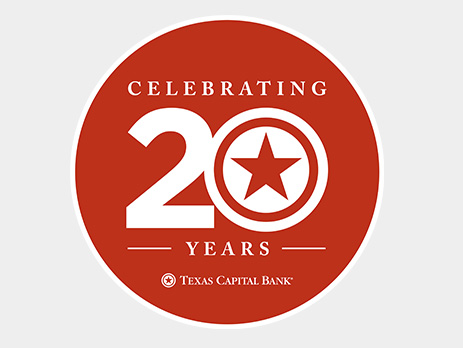 The bank reached 1,600 full-time employees just in time to celebrate our 20th anniversary. In addition, the bank was consistently recognized as a top workplace by The Dallas Morning News, Houston Chronicle and San Antonio-Express News, as well as having a top company culture by Entrepreneur magazine.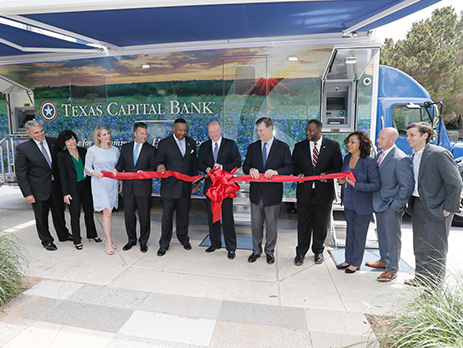 Texas Capital Bank unveiled its Mobile Banking Center to be used primarily for improving financial literacy and assisting in disaster recovery. The custom-made vehicle illustrated the bank's belief in social responsibility.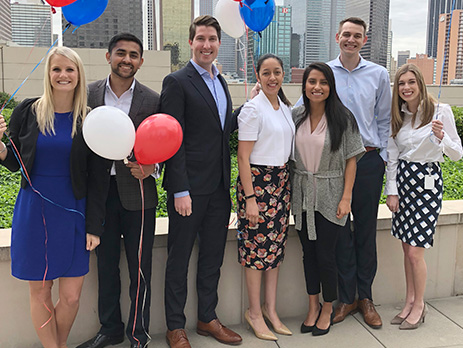 Texas Capital Bank launched its Commercial Banking Development Program to cultivate the next generation of bankers. 
Texas Capital Bank was ranked 19th in Forbes magazine's Best Banks in America, making the list for the first time.
Texas Capital Bank celebrated its 10-year anniversary of being publicly traded by ringing the NASDAQ® bell on August 13, 2013. 
Texas Capital Bank ended the year with more than 1,000 full-time employees. 
In continued efforts to look out for clients' best interests, the bank created a Washington, D.C.- based political action committee to lobby on behalf of middle market businesses.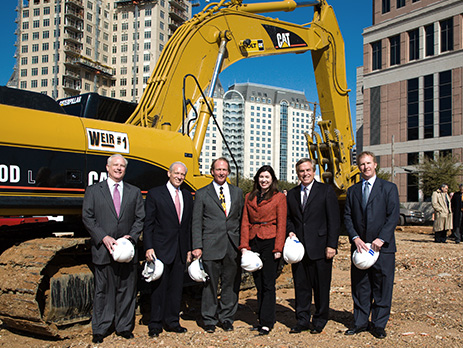 The bank moved its headquarters to Uptown Dallas and opened its Operations and Technology center in Richardson, Texas. 
The Texas Capital Community Development Corporation (TCCDC) was started in 2007, focusing on projects that create economic opportunity in underserved communities.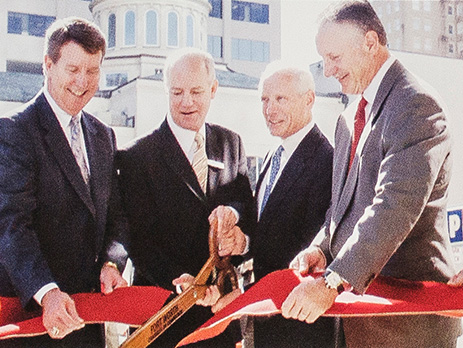 The 13,500-square-foot Fort Worth corporate office opened at One City Place.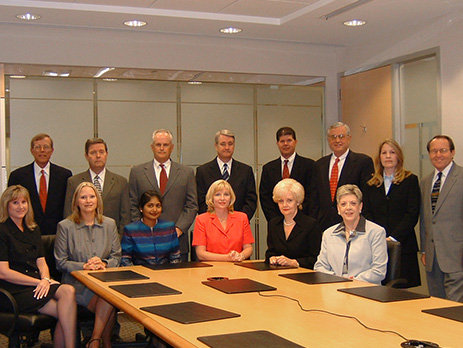 A new commercial banking center opened in the Houston One Riverway complex. 
In light of our efforts to grow the community in Dallas, Texas Capital Bank co-founder Jody Grant donated $1 million to the Woodall Rodgers Park Foundation. Eight years later, Klyde Warren Park celebrated its grand opening. 
The company completed a successful IPO and became publicly traded on the NASDAQ® under the ticker symbol TCBI. Since then, Texas Capital Bank has become one of the fastest growing and most successful financial institutions in the country.
The Bank opened its first corporate office in Austin, Texas.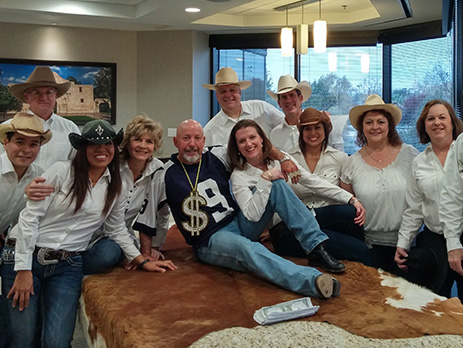 We also began operations in the San Antonio market.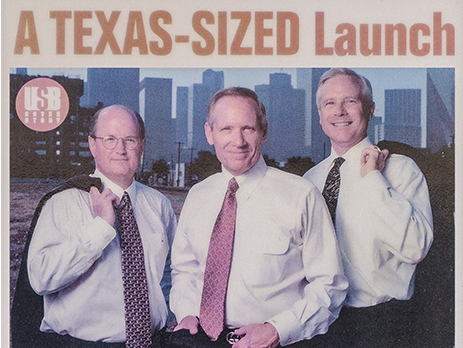 By January, the bank's founders raised approximately $80 million of equity capital to launch the largest financial institution in the U.S. at the time. Jody Grant was selected to serve as the first Chief Executive Officer.
Texas Capital Bank opened its first corporate office in Dallas.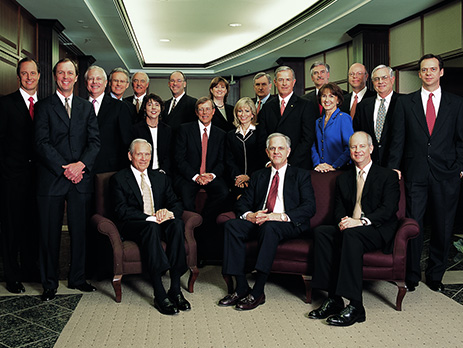 Our founders took the concept of entrepreneurship, helping others and building large commercial presence in Texas to create Texas Capital Bank, which was officially founded on December 18, 1998.