Business Banking
Our Business Banking group serves privately held companies with annual revenue up to $25 million, and our clients span a broad range of industries that include manufacturing, distribution and professional services.
Contact Our Experts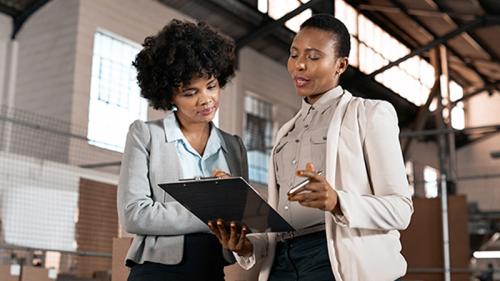 Local teams providing centralized decision making
Our Business Banking team is uniquely positioned to help your business grow and succeed, thanks to our in-market client teams that bring localized resources to the forefront of your operations. With relationship managers and treasury and credit specialists based locally across the state of Texas, you'll always have access to the products, solutions and expertise you need.
Scaled solutions that make sense for you
Our primary product offerings have been reimagined to fit your needs, because there isn't a one-size-fits-all solution.
Analyzed Accounts
A full-service commercial treasury account providing comprehensive access to treasury management.
Commercial Card
Design a commercial card program tailored to support your goals around better managing procurement or travel expenses.
Merchant Services
Innovative card processing technology allows for faster transactions and increased funds availability.
SBA
Loans
Conventional financing or an SBA alternative that make it easier to access capital and make acquisitions.
Business
Loans
Access to capital with equal credit opportunity and fair lending practices for all applicants. Please read more below.
Packaged Solutions
Access a suite of treasury solutions and services, packaged together based on company size to support your needs.
Resources tailored to your needs
Businesses are the lifeblood of our economy. That's why we provide business owners with the resources they need to start, acquire and grow their business with our comprehensive suite of loans and deposit products. Our dedicated Business Banking group can provide access to capital with industry-leading processes ensuring equal credit opportunity and fair lending for all applicants.
These business loans can be used for virtually any business purpose that you designate, such as:
Business acquisition
Commercial real estate
Debt refinancing
Equipment
Furniture, fixtures and/or leasehold improvements
Letters of Credit
Working capital

Contact our Business Banking group today so we can tailor a loan program that best fits your financing needs.

All loans subject to Texas Capital Bank credit approval and SBA eligibility.
What sets us apart
When you work with our team, you'll be working with specialists who understand your business because they are a part of a segmented and aligned market team that has been assembled based on your annual revenue and specific industry vertical. With our full suite of treasury and credit services under one roof, you'll be able to run your business more confidently, more productively and more profitably.
Explore our specializations.
We've built specialized teams with experience in a variety of industry verticals, merging exceptional financial acumen with a focused field of operation so that we can deliver effective solutions and an unparalleled experience.
See All Industries
Connect with a Business Banking team member.
Begin your relationship with Texas Capital Bank today, starting with a conversation about how our team of Business Bankers can empower your business.
Contact Our Experts