Banks & Credit Unions
More than delivering above-market returns, we work to deliver above-market expectations. And unlike traditional correspondent providers, we don't have the large overhead costs linked to supporting a branch network.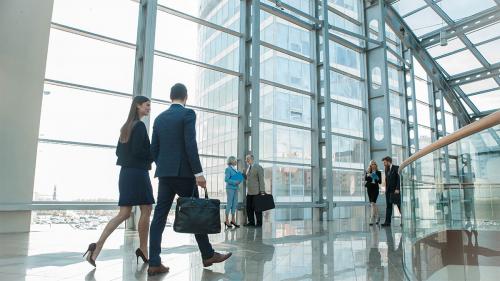 Purpose-built to deliver uncommon value
Along with our specialized team and niche focus on deposits and loan participation, our dedicated Financial Institutions group has provided liquidity solutions, loan participations and larger syndicated loans for more than 400 banks across the nation –and all have come to trust us to help them reach their balance sheet needs and earning asset goals.
Financial Institution Money Market Accounts (FIMMA)
Our Institutional MMA offers a higher yield than the Federal Reserve IOER (interest on excess reserves) rate, with the safety and confidence you would expect from a publicly traded, investment grade rated bank.
Connecting your business to syndicated financing
For clients whose strategy includes growing loans in Texas and major metropolitan areas outside of Texas, we offer the opportunity to participate in commercial loans and partner in larger syndicated credits.
Tailored correspondent solutions for consistent results
Explore additional financial institution solutions backed by a consistent track record of delivering value.
Texas Capital Bank has established itself as a market leader in providing liquidity management solutions to financial institutions throughout the country.
We offer other banks and credit unions the opportunity to participate in our loans with commercial businesses that span a range of industries.
Build a versatile commercial card program designed to extend cash flow and reduce costs associated with check payments.
Connect with an expert banker.
Experience more with experienced bankers who are committed to helping you grow.
Contact Our Experts