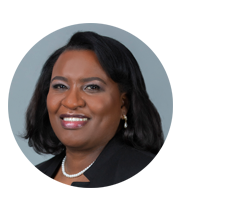 Shannon Woods
Managing Director,
Director of Internal Audit


Texas Capital
Shannon Woods serves as Managing Director and Director of Internal Audit at Texas Capital. As Director of Internal Audit, Woods ensures the internal audit function has the appropriate policy, procedures, and resources to opine on the adequacy of governance, risk management, control, and compliance processes at Texas Capital. She also ensures the assurance engagements and consulting services conform to professional standards. Woods reports to the chief executive officer and the board of directors.
Before joining Texas Capital, Woods spent 15 years at JPMorgan Chase in leadership roles within their Internal Audit department.
Woods is a 2018 graduate of Leadership ISD. She serves on the Finance Committee of the Texas Women's Foundation, and is a founding member of the Village Giving Circle of the Texas Women's Foundation. She is a charter and former executive board member of the Northeast Dallas Chapter of Jack and Jill of America, Inc., and a member of Delta Sigma Theta Sorority, Inc.
Woods earned a bachelor of arts and science from Dallas Baptist University, and a BBA in accounting from Jackson State University. She holds Certified Financial Services Auditor, Certified Fiduciary Investment Risk Specialist, Certified Risk Management Assurance, and Certified Regulatory Compliance Manager designations.