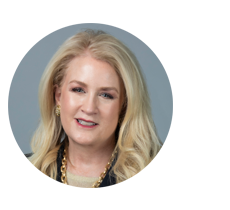 Nancy McDonnell
Managing Director,
Head of Treasury Solutions
Texas Capital Bank
Nancy McDonnell serves as Managing Director and Head of Treasury Solutions. She is responsible for leading all aspects of Texas Capital Bank's treasury and liquidity businesses and furthering our commitment to providing innovative capital solutions as well as treasury management services.
McDonnell joined Texas Capital Bank in January 2021. She has three decades of experience in a variety of senior leadership roles, including having served as JPMorgan Chase & Co.'s Global Head of Commercial Banking Treasury & Security Services for nine years until August 2020. She previously served as Head of Sales for Treasury Services for clients in middle market, healthcare, real estate and the public sector for all domestic markets and other senior client roles. McDonnell first joined J.P. Morgan as a leader in the Corporate Client Banking group, where her focus included both Diversified and Industrials and Financial institutions.
Prior to joining JPMorgan Chase & Co., McDonnell served as Vice President for Bank of America Dallas. Her first role was in the credit trading program at Bank of America, and she was assigned to the national corporate practice at Bank of America Merrill Lynch following successful program completion.
McDonnell currently serves as Treasurer for the Women's Council of the Dallas Arboretum and as a Board Member for Wesley Rankin Community Center, a 501(c)3 Faith Based Organization serving West Dallas. She is a recipient of the 2021 Distinguished Alumni Award for The Rawls College of Business.
She received a Bachelor of Business Administration from Texas Tech University.