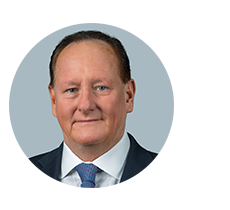 John W. Cummings
Managing Director,
Chief Administrative Officer
Texas Capital Bank
John W. Cummings serves as Managing Director and Chief Administrative Officer* of Texas Capital Bank. He is responsible for implementing procedures to streamline efficiencies that propel the Bank's established strategy forward in an effective manner. Cummings also leads the Operations, Corporate Real Estate, Corporate Security, Community Development, Corporate Communications and Marketing departments, as well as consumer production lines of business including Private Wealth and Consumer Banking.
Cummings joined Texas Capital Bank in January 2022 with nearly 40 years of management and leadership experience in the financial services industry. Prior, he spent nine years at Citigroup Inc., serving most recently as head of its Wealth Advisory business, working with high-net-worth banking consumers across the United States. He also served as Chief Operating Officer and Head of U.S. Investment Products for Citigroup Personal Wealth Management.
Before Citigroup, Cummings was with Merrill Lynch & Co. for 27 years, where he began his career in the mailroom before serving as an entry-level branch trainee and then advanced through assignments within Finance, Global Corporate Services, Technology & Operations, Sales and Business Management before his election as a member of the Global Executive Management Committee. Cummings led the build-out of a globally resilient business and trading network at Merrill Lynch and was a key business leader in the creation of its Digital Investment business. In his last role with Merrill Lynch & Co., he served as Head of the Retirement, Trust Company, Clearing and Digital Investments businesses.
Cummings has served on the Board of Directors of the Depository Trust Company (DTCC), Level 8, and on the Advisory Board for Columbia University Master of Science in Technology Management program. He earned a Bachelor of Arts degree in economics from Fairfield University and is FINRA Series 7 and 24 certified.
* The Board of Directors of Texas Capital Bancshares, Inc. has named John Cummings as an "executive officer."