Family Office
Expertise, experience, and a personal Private Wealth relationship to ensure your family's wealth is optimized and your risk is mitigated.
Contact An Advisor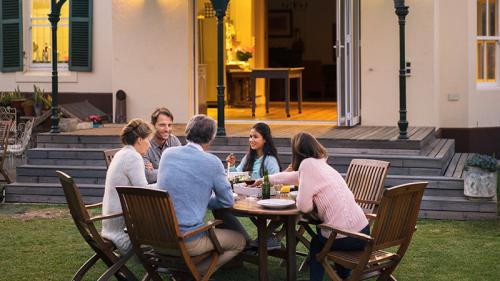 Generations of success, built on a foundation of trust
As a Family Office client of Texas Capital Bank, you'll have access to an experienced team of subject matter experts who bring in additional insights and solutions as your needs change. We understand your unique needs and desires, and we will partner with you to maximize your wealth and focus on what matters most to you.
Maintain, manage and leverage your wealth with customized solutions that make sense for you.
Lending
& Deposits
Maximize the value of your assets and achieve greater liquidity through mortgages, securities-based lending and custom credit solutions with concierge service and a personalized touch.
Trust & Estate Administration
Trusts, both revocable and irrevocable, executor or co-executor of estates, as well as agent for trustee or executor.
Treasury
Solutions
Our team can help determine how your accounts receivable, inventory, property, fixed assets and trademarks can best be for your future.
Investment Management
Using a deliberate and thorough planning process, we strive to set achievable goals for your investments with a priority on wealth preservation.
Wealth
Advisory
Make informed decisions around succession planning, philanthropic giving and estate planning with the help of a team that manages your wealth in a holistic manner.
Insurance
Services
Our team can help craft a flexible policy designed to protect your family in a complex risk environment, helping to mitigate your risk.
Protect and preserve your wealth with <br>Private Wealth Advisors.
From generation to generation, Texas Capital Bank Private Wealth Advisors guide families towards financial success.
Private Banking is provided by Texas Capital Bank (the "Bank"). Advisory services are offered through Texas Capital Bank Wealth Management Services, Inc. d/b/a Texas Capital Bank Private Wealth Advisors ("PWA"), a wholly owned subsidiary of the Bank and an investment adviser registered with the U.S. Securities and Exchange Commission ("SEC"). SEC registration does not constitute an endorsement of the advisory firm by the SEC nor does it indicate that the advisory firm has attained a particular level of skill or ability. Brokerage services are offered through Kingswood Capital Partners, LLC ("Kingswood"), Member FINRA/SIPC. Texas Capital Bank Private Wealth Advisors and Texas Capital Bank are not registered broker/dealers and are independent of Kingswood. Investments and insurance products are not insured by Bank insurance, the FDIC or any other government agency; are not deposits or obligations of the Bank; are not guaranteed by the Bank; and are subject to risks, including the possible loss of principal. Nothing herein is intended to constitute an offer to sell or buy, or a solicitation of an offer to sell or buy securities.
Investing is subject to a high degree of investment risk, including the possible loss of the entire amount of an investment. You should carefully read and review all information provided by PWA, including PWA's Form ADV, Part 2A brochure and all supplements thereto, before making an investment.
Neither PWA, the Bank nor any of their respective employees provides tax or legal advice. Nothing contained on this website (including any attachments) is intended as tax or legal advice for any recipient, nor should it be relied on as such. Taxpayers should seek advice based on the taxpayer's particular circumstances from an independent tax advisor or legal counsel. The wealth strategy team at PWA can work with your attorney to facilitate the desired structure of your estate plan. The information contained on this website is not a complete summary or statement of all available data necessary for making an investment decision, and does not constitute a recommendation. The information has been obtained from sources considered to be reliable, but we do not guarantee that the foregoing material is accurate or complete. Any opinions are those of the authors and not necessarily those of PWA or the Bank.