Ready to fully automate your payables?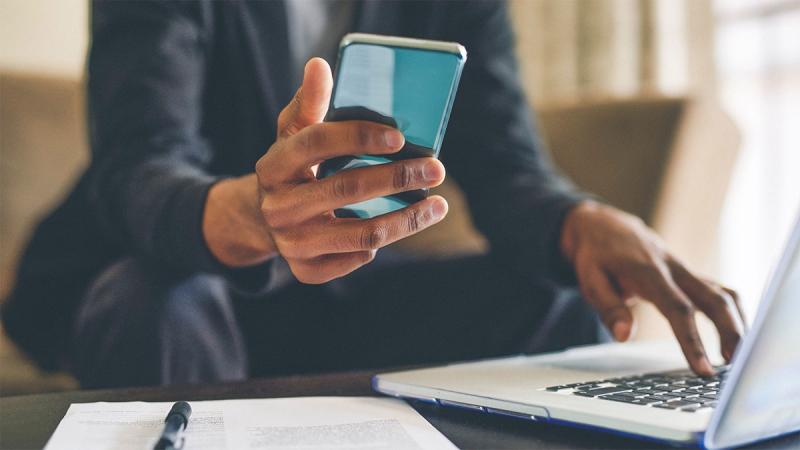 Our guide breaks down an automated accounts payables system so you can confidently make the best decision for your company.
Did you know that you can save a significant amount of time and costs, streamline procure-to-pay cycles, gain transparency into your transactions and increase security — all with an automated accounts payables (AP) system? As an added bonus, your predictable and timely payments will likely strengthen your relationships with vendors. However, the path to achieving a fully automated system can be less prescriptive. AP professionals often move back and forth between multiple systems. In addition to opening up the business to error, that can make a sweeping shift toward automation seem challenging. The good news: It's really not. Companies have two choices: incremental automation, which can leave gaps (and money on the table), or implementation of a single, integrated solution that helps realize a wealth of benefits. Both are better than the status quo, but we think one is stronger than the other.
A recent report found that introducing payment automation would reduce the time spent approving invoices and processing payments more than 30%.*
Incremental payments automation
Converting paper payments to electronic payments reduces processing costs, environmental impact and the burden on AP professionals. Plus, many digital payment options allow you to schedule electronic payments, enabling you to control the timing of fund withdrawals. Considering that many businesses have automated AP to some extent, you may already be enjoying the benefits of these solutions.
    
Automated Clearing House (ACH payments): This solution allows AP to move money electronically same day or next day without using checks, wire transfers, credit cards or cash. Not only will you reduce time spent reconciling accounts and managing outstanding checks, you'll also reduce expenses associated with check processing.
Bill Pay: Even if your company isn't yet large enough to benefit from treasury services like receivables, payables, liquidity management or trade finance, bill pay can help you automate vendor payments to reduce operating costs. Your payments will be accurate and on time, and you can reduce some amount of risk associated with on-site check stock and printing and mailing checks yourself.
ePayables: You can eliminate the need for checks and potentially other payment methods by using a unique card number generated for every supplier- and buyer-initiated payment. In addition to reducing costs, ePayables provides the ability to do business with large suppliers that may not accept traditional credit card payments. Suppliers simply use the dedicated number to initiate payments and, with you in control of amounts, payments are settled usually within 48 hours.
Wire: Making payments electronically via wire transfer is a great way to address large dollar payments in a secure manner with finality. Solutions allow for multiple transfer types such as outgoing, drawdowns, automatic standing and batch wires. 
These individual solutions traditionally come backed by a host of administrative reporting and, in the case of Texas Capital Bank, a team of treasury experts ready to advise and support you. It's important to note there is nothing wrong with implementing these solutions as your company grows and evolves, as they remain proven tools to increase efficiencies while decreasing costs and risks of fraud. If your business has reached a size that warrants a fully automated AP, which could mean processing anywhere from 50 to 5,000 invoices per month, a holistic, integrated shift can unlock potential for your AP department.
Firms like Levvel Research have noted the average cost of processing a single paper invoice is $15, as opposed to $5 after automation.**
Fully automate AP, end-to-end
It's not enough to automate payments. Businesses that really want to see the benefits of greater efficiencies, reduced costs and reallocated resources need to automate the invoice process, too. An end-to-end AP and payment automation solution not only transforms all payment types (including ACH, checks and more) into a single, streamlined payment process, it integrates with your current systems to automate invoice and payment management. You'll negate the need to perform the manual tasks associated with all handling of vendor invoices and payments, reducing processing costs and errors. You'll also gain greater control of outgoing cash flow, minimize payment risk, improve internal accounting controls and even earn rebates and cash back. 
When you compare the manual and disjointed tasks AP must endure each day to the seamless steps of an end-to-end AP system, the path to positively transforming your AP department — and perhaps your business — becomes clear.

Automate data capture & coding: Where AP professionals once had to manually enter invoice data, those invoices are now automatically digitized and securely uploaded to the company's accounting system for review with coding automatically applied, if desired.
Automatic routing for approval: No more chasing down signatures. Instead, set automatic reminders and tracking of approval statuses for every invoice. 
On-the-go approvals: No more printing and collating paper checks or tracking down remote CFOs for signatures. Automate routing and reminders for payment approvals including tiering options based on dollar thresholds.
Payment method flexibility: No more stuffing envelopes or worrying about getting them in the mail. Set vendor-specific payment preferences so you know you're paying the vendor in their preferred method.  
Perfectly preserved audit trails: No more paperwork to file. A full audit trail is captured within the solution as well as fully synchronized invoice and payment details with your AP/ERP solution. Invoice document files and payment history are stored for the life of the client. 
Let your current system be your guide.
Whatever path you take, the right payment automation solution should integrate with your accounting or ERP system, ensuring you can create custom workflows and gain transparency and security without losing all the tools you're familiar with. Here at Texas Capital Bank, we can easily integrate with the following:
Microsoft® Dynamics GP
NetSuite®
QuickBooks® (Desktop and Online)
Sage Intacct®
Sage 100cloud
Xero®
Universal Connector – This file-based solution can be leveraged for most ERPs not named above
41% of respondents in a 2020 EY survey said that investing in AP automation is a key priority given our current economy.***
Some businesses think of AP automation like a solution without a problem. And they will continue to think the status quo works fine — until it doesn't. The truth is the outdated processes cost more than they save. And implementation can be done in roughly 10 days with little to no down time. 
---
With $38 billion in assets, Texas Capital Bank is a trusted financial institution focused on serving businesses and entrepreneurs. In addition to providing a comprehensive suite of solutions designed to help clients simplify their payables process, Texas Capital Bank offers a team of treasury experts that understands the complexities involved with managing various payables and can advise companies on the processes to automation. 
Connect with an expert.
If you're still on the fence, consider calculating the ROI of a switch to a fully automated payables system. Better yet, contact a treasury expert at Texas Capital Bank. They are well practiced in surveying a range of legacy systems. 
Contact Us