Mortgage Finance
Recognized as one of the top three warehouse lenders in the country*, we count some of the country's top mortgage lenders as our clients.
Contact Our Experts
Dynamic industry solutions
Since 2000, our dedicated Mortgage Finance group has specialized in helping mortgage originators grow their businesses by providing unparalleled credit, liquidity and banking solutions. The mortgage industry is a dynamic place, with ever-changing regulations and market pressures. Count on the professionals at Texas Capital Bank to help you simplify these complexities. Our clients benefit from the strength and size you usually only get with a large national bank, combined with the flexible and proactive approach of an entrepreneurial company.
Warehouse Lending
Highly customized warehouse lending facilities aligned to your unique business model
Dedicated Portal:
WarehouseNow© to better serve your needs
Learn More
Mortgage Specialty Lending
Providing specialized credit options for mortgage lenders and servicers
Learn More
Early Buyout
Minimize interest loss on delinquent FHA loans and realize income from reinstated loans
Learn More
The world doesn't operate on bank hours.
We're well aware that in the mortgage world, time is of the essence. Sometimes tomorrow isn't soon enough. We pride ourselves on being extremely nimble, with highly responsive professionals and automated systems that translate into quick turnarounds. There are no "silos" that cause red tape; our bankers work together with you to ensure a seamless experience.
Discover how our expertise can be a resource for your business.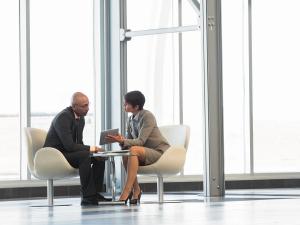 Is your company leaving cash on the table?
Let's take a close look at your servicing portfolio for opportunities to increase revenue and minimize expenses.
Explore our EBO Strategy
*Source: Inside Mortgage Finance's Mortgage Market Statistical Annual 2019 Yearbook
Connect with our experts.
For Ginnie Mae Servicers, managing your portfolio can be a tricky balancing act of providing consistent customer support, staying in compliance, managing expenses and staying within Ginnie Mae guidelines.
Contact us