Healthcare, Institutions & Government
You're in a unique space. We're uniquely positioned to help.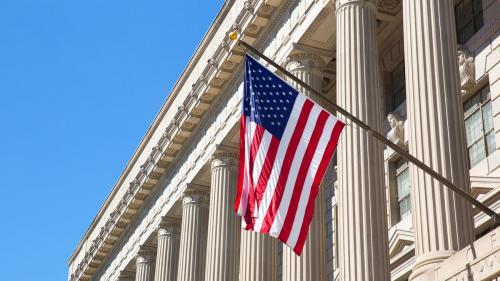 More than capital raising. More than a bank.
Work with us, and you will have access to a team with 60+ years of combined experience delivering public finance solutions for healthcare, education and government.
Education
We serve multiple types of educators, including colleges and universities, charter schools and private K-12 education.
•  Taxable and tax-exempt financing
•  Bridge-to-bond financing
•  Revenue cycle management
•  Pledge and capital campaign financing
•  Endowment and investment management
Government
We have deep experience raising capital and creating public finance solutions tailored for municipalities and other government entities.
•  Municipal bond private placements
•  Interim funding solutions
•  Equipment leasing
•  Bond Anticipation Notes (BANs)
•  Collateralized deposits
Healthcare
We can provide tailored banking solutions to hospitals, healthcare systems and nonprofit healthcare organizations.
• Tax-exempt financing
•  Equipment finance and leasing
•  Capital campaign bridge financing
•  Investment management
•  Commercial Card/integrated payables
Nonprofits
We bring experience in working with nonprofit leaders, financial advisors and boards of directors in a range of fields.
•  Capital campaign bridge financing
•  Taxable and tax-exempt financing
•  Working capital
•  Equipment leasing
•  Real estate financing
Industry: Healthcare, Government, and Education
Start a conversation that lasts.
There is so much at stake in this space. We really do want to help these institutions find the best solutions — whether we get the business or not.
Jason Consoli
Executive Vice President |
Group Manager | Texas Capital Bank
Connect with an expert banker.
Experience more with experienced bankers who are committed to helping you grow.
Contact Our Experts