Capital Markets
You need to raise capital to fund growth. Our licensed professionals can help you navigate the debt and equity capital markets and guide you through the process. They'll work with you to recommend a strategy that includes a range of debt solutions for placement within a broad network of direct lenders, hedge funds, insurance companies and other institutions.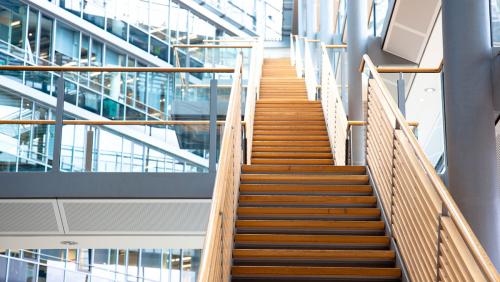 Expert advice leads to smart growth.
Navigating and appropriately timing the debt and equity markets can be challenging. After analyzing your business and assessing your growth opportunities, we'll recommend the optimal transaction structure that includes both private and public funding. We can underwrite public debt and equity securities, or we can design a more tailored private placement solution that leverages our network of select investor partners.
Market Intelligence
Our experts understand the complexities of capital markets and bring knowledge from robust market feedback to your strategy.
Funding Options
We can advise on a debt capital strategy that includes public security options or a tailored private solution.
Ongoing Support
Our team provides expert guidance and advisory throughout the transaction, from initial positioning through final negotiation.
Advisors who listen, learn and then lead the way
As a leading financial institution focused on serving businesses and entrepreneurs, we know how to accelerate growth and optimize capital for our clients. More importantly, we're invested in your success. Our team of licensed securities professionals is ready to develop capital strategies that address the needs of your growing enterprise while delivering continuous bottom-line value.
Product: Debt Capital Markets
Meet our experts.
Clint Bryant
Executive Vice President, Dallas Corporate and Commercial Banking
Dallas, TX
469-399-8571
Connect with an expert banker.
Experience more with experienced bankers who are committed to helping you grow.
Contact Our Experts