Acquisition Finance
Operating on a national stage with roughly $40 billion in assets, Texas Capital Bank has served the private equity and sponsor finance space through all economic conditions since the bank's opening. Our clients can see the value of that experience in every interaction.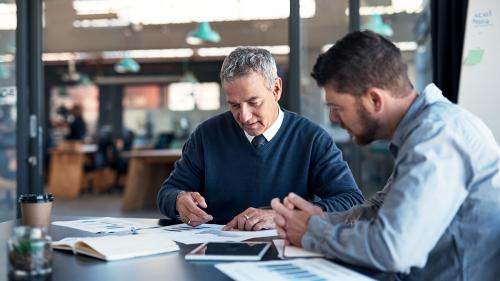 We build long-term relationships by delivering on every deal.
Led by a group of experienced bankers, our dedicated sponsor finance team understands the needs of high-growth companies and knows how to handle the complex structures that come with sponsor-backed transactions.  
Our team is equipped with the expertise needed to execute deals within tight time frames. We have a long history of successfully providing senior debt financing for clients while supporting their needs throughout all types of transactions. As a regulated bank focused on providing senior debt financing solutions, Texas Capital Bank has grown a range of sponsor finance companies at the lower end of the middle market, primarily with $5 million to $25 million EBITDA.
Who we serve
For the past 22 years, our dynamic and knowledgeable bankers have served a range of financial sponsors and private equity firms with a focus on the middle market.
What we offer
We can provide a range of credit solutions such as leveraged buyouts for platform and add-on acquisitions, working capital finance, equipment financing, debt and equity recapitalization and management buyouts.
We have the solutions to grow throughout the life cycle of the deal.
As a full-service bank, we offer a range of flexible solutions, including cash flow-based lending and ABL working capital solutions.
Learn more about our complete suite of credit and loan solutions tailored for every deal.
Explore our best-in-class payment and treasury management platform designed to help you increase control and visibility.
Capital Markets & Syndications
We are skilled at raising capital, including debt for acquisitions, as well as leading syndicated finance structures for sponsor finance companies.
Product: Acquisitions Finance
Start a conversation that lasts.
Acquisitions can be very complex during the transaction and post-closing. Having a banking partner that is dedicated and experienced in this space is critical for long-term success.
Elizabeth Falco
Executive Vice President | Texas Capital Bank
Connect with an expert banker.
Experience more with experienced bankers who are committed to helping you grow.
Contact Our Experts