Diversity, Equity & Inclusion
Diversity, Equity & Inclusion (DEI) is central to everything we do at Texas Capital Bank. Our people enrich our culture, bring value to our clients and strengthen our company and the communities in which we operate.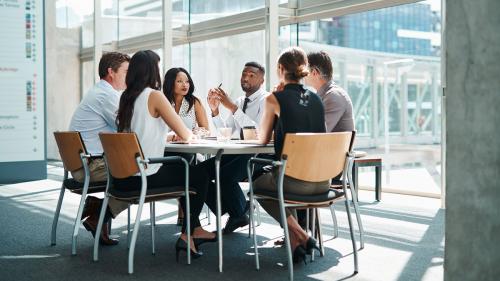 Diversity, Equity & Inclusion Council
Texas Capital Bank's DEI Council exists as part of our commitment to address diversity, equity & inclusion, both within our company and in our communities. The Council is made up of colleagues from departments across our organization and aims to help steer the bank's diversity and inclusion strategies. Through constant strategy sessions and planning, the Council continues to explore the evolution of diversity, equity & inclusion at Texas Capital Bank.
By fostering an inclusive, respectful and diverse workplace where all voices are heard and valued, together we will strengthen our position as a leading regional bank. As we look ahead, we understand the significant opportunity we have to further advance our DEI efforts.
Rob C. Holmes
President and Chief Executive Officer
Texas Capital Bancshares, Inc.
& Texas Capital Bank
Interested in learning more?
Respect for human rights is a fundamental value of Texas Capital Bank, and we're proud to promote a culture of diversity, equity and inclusion across everything we do.
Read our Human Rights Policy