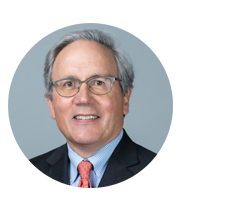 Tim Storms
Chief Risk Officer
Texas Capital Bancshares, Inc. & Texas Capital Bank
Tim Storms serves as Managing Director and Chief Risk Officer* for Texas Capital Bank and its parent company, Texas Capital Bancshares, Inc. (NASDAQ®: TCBI). He is responsible for overseeing all risk functions, enterprise risk management practices and programs, and regulatory compliance. He also serves as chair of the Executive Risk Committee, which oversees execution of the risk management framework and the bank's risk appetite statements.
Before joining Texas Capital Bank in early 2021, Storms served JPMorgan Chase & Co. from 1981 to 2019, most recently serving as Chief Risk Officer of Commercial Banking's Real Estate businesses from 2015 to 2019. Prior to that position he held several key executive positions including: Chief Credit Officer of Commercial Banking as well as head of Risk Management for corporate and real estate clients across North America for Investment Banking. Storms was also a member of a number of committees, including the Risk Operating Committee of Investment Banking and Commercial Banking.
Storms earned a Bachelor of Arts in Economics and Psychology from Wesleyan University – Connecticut and a master of business administration in corporate finance from Columbia University.
* The Board of Directors of Texas Capital Bancshares, Inc. has named Tim Storms as an "executive officer."