Finding a commercial card program that fits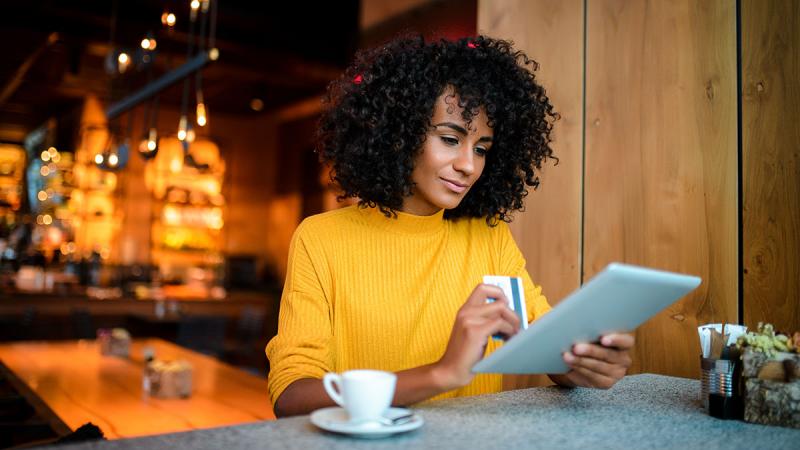 Commercial credit cards can be a versatile and practical solution for companies of all shapes and sizes.
Written by William Kniering, SVP, Head of Commercial Card, Texas Capital Bank
Running a business has a lot of moving parts and pieces – and with each, it often seems, there comes a literal cost. Though this has likely been true since before the Roman playwright Plautus uttered the loosely translated adage "you must spend money to make money" in around 200 B.C., there are an increasing number of ways for your company to streamline and simplify spending and processes as you set out for profitable success.
Multi-use credit cards have been around since the 1950s and the industry has seen many advancements over the years, from upgraded materials – like when American Express switched from cardboard and issued the first plastic card in 1958 – to the birth of new card types, including corporate cards in the 1980s, purchase cards in the 1990s, and virtual cards in the early 2000s. As businesses of today make new considerations around a remote workforce and explore ways to bring in capital or build up cash reserves amid economic uncertainty, there may be no better time to digitize and streamline payables processes. If you're still manually processing payments and invoices with ACH, wire, and checks, a commercial card program could be an innovative way for you to bring efficiency and digitization to operations.
Commercial credit cards can be a versatile and practical solution for companies of all shapes and sizes – and not only because they allow you to empower employees across your business to make authorized purchases on your behalf. Implementing a commercial card program can also help:
Improve adherence to expense policies
Gain better visibility into spending
More efficiently manage costs
Simplify purchasing and payables processes
If you decide that your business could benefit from a commercial card program, there are a few things to look for when shopping for issuer partners – and you'll want to think in terms of offerings and features, onboarding processes, and operational support. It's easy to get distracted by the bells and whistles of a potential new card program and what it might be able to do for your business, but it's also important to consider the bigger picture. Integrating new functionality with your company's existing technology and processes – and having someone to call if something goes awry once your program is up and running – are important pieces of the puzzle, too.
What are the components of a great commercial card program?
If you were to work with a large financial institution to build a commercial card program, you'd likely have access to a so-called "proven solution" that can be implemented for any business of any size in any industry. Think of this approach like an assembly line, wherein the bank has developed a singular, tried-and-true process for getting the job done. While there's no arguing that Henry Ford was a prolific businessman for developing that assembly line, it's important to remember that some people want to drive a car that they've been able to fully design and customize. That's why working with a team that can offer personalized attention and experience working with those same big-box solutions is key to achieving a customized commercial card program that is designed with your culture, goals, and specific needs in mind.
Here are five things to consider as you do your research.
Collaboration: Look for program providers that can work closely with stakeholders from your business to understand and analyze how you do things today. Without a thorough understanding of the way you do business, integrating a commercial card program that enhances and supplements your goals and vision would be impossible. That means it's crucial to find an issuer who feels like an actual resource – and who will be willing to put in the work to make sure your business is set up for success.
Support: While it's true that features like 24/7 customer support have become standard in the financial services industry, this doesn't mean that all customer service is created equal. Sure, you can dial into a hotline at any hour of the day or night to fumble through an automated menu and hopefully speak to a person – but what's even more helpful is having a strong, communicative relationship with a representative of your commercial card program provider institution who can be accessible to you whenever a problem arises. Look for providers who can promise personalized attention (and have a history of delivering it).
Payments Experience: You'll know that you've found a provider with skills to get the job of developing and implementing your new commercial card program done when they can cite learnings and experiences with previous client businesses that have had positive results. Since you'll be taking someone under the proverbial hood of your company operations as you build a commercial card program, make sure that you work with a team of people with multi-functional experience they can lean on to guide you – and a track record that they can tell you about.
Flexibility: This one is important, because commercial cards are not a one-size-fits-all solution (and what works for one business might not be the best course of action for another). For one, not all businesses have the same goals – and no two companies conduct business the exact same way. When vetting commercial card program programs, look for ones that provide cards you customize based on your needs, whether you are looking to eliminate the need to process invoices, improve cost controls or consolidate travel and entertainment expenses.
Complementary Features: Your commercial card program is an extension of your business, and the entity that's providing it should complement your approach to operations, your employees, your vendors and your company culture. A great commercial card program should be tailored to support the types of expenses and needs your business is already dealing with – and feel like it fits into existing operations like the last puzzle piece.
The bottom line is that the best commercial card programs are those that can be customized to support your unique business and its diverse needs. By putting a little time and research behind choosing a commercial card issuer who can deliver that level of customization and support you going forward, you'll be better positioned to build and implement a program that can empower your employees and fuel your business toward its goals.
Connect with an expert banker.
Reach out to learn more about a commercial card program.
Contact Our Experts