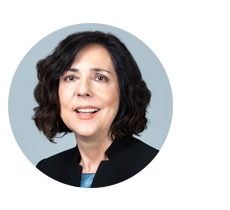 Julie Anderson
Chief Financial Officer


Texas Capital Bancshares, Inc. & Texas Capital Bank
Julie Anderson serves as the chief financial officer for Texas Capital Bank and its parent company, Texas Capital Bancshares, Inc. (NASDAQ®: TCBI). She is responsible for all accounting and financial reporting functions, as well as financial planning and analysis, capital planning, and funds management. She has oversight responsibility for operations and service, investor relations, corporate communications, strategic sourcing and facilities.
Anderson joined Texas Capital in February 1999, shortly after its formation in 1998, as the controller for both Texas Capital Bancshares, Inc., and Texas Capital Bank. She served as chief accounting officer from 2003 to 2018 and was named CFO of Texas Capital Bank in 2013.
During her tenure at Texas Capital, Anderson has led and managed a wide range of initiatives and policies critical to the company's success. She has been involved in offerings of the company's common stock, including the IPO in 2003, as well as a debt issuance and a preferred stock offering that supported the rapid growth experienced since 1999.
Previously, Anderson worked for FirstPlus Financial, a publicly traded financial services company in financial planning. She began her career as a certified public accountant at Ernst & Young, LLP.
Anderson holds bachelor of science and master of science degrees in accounting from the University of North Texas (UNT). She is a recipient of UNT's Distinguished Alumni Award and Ulys Knight Spirit Award.
Anderson currently serves as President of the UNT Kuehne Speaker Series Board and serves on the UNT Accounting Advisory Board.