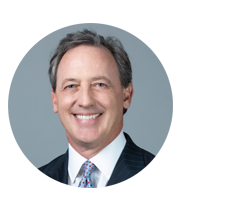 Alan Miller
President, Private Wealth Advisors


Texas Capital Bank
Alan Miller is the President of Texas Capital Bank Private Wealth Advisors.  He is responsible for managing the seamless delivery of estate and financial planning, investment management, trust and estate administration, concierge private banking and mortgage services for high net worth clients in the Texas markets of Dallas, Fort Worth, Houston, Austin, and San Antonio. 
A 33 year banking executive, Alan joined Texas Capital Bank from BOK Financial and Bank of Texas where he built and managed the wealth management and private banking operation for Texas and most recently managed the high net worth banking segment across BOK Financials' seven state footprint. Prior to that, Alan managed the Dallas wealth management and private banking business for JP Morgan Dallas where he was a top performing manager and led one of the largest, most complex markets. Alan previously spent 17 years serving in various production and leadership capacities in the corporate banking and corporate finance space for Bank of America and JP Morgan.
Alan holds a Bachelor of Business Administration in Finance from the McCombs School of Business at the University of Texas at Austin and a Master of Business Administration from the Cox School of Business at Southern Methodist University.
Alan currently serves on the Board of Trustees of both The Association of Christian Schools International and The King's Academy, a private school focused on serving children in South Dallas.  Alan previously served on the boards of Prestonwood Christian Academy, Junior Achievement of Dallas, The SMU Athletic Forum, Dallas Summer Musicals, Dallas Theater Center, and Ronald McDonald House.