StarPoint Collection Consumer Banking Services
For more information on the financial products and services listed below that Texas Capital Bank can offer, please call 877.TEX.BANK (877.839.2265) or visit the Texas Capital Bank location nearest you.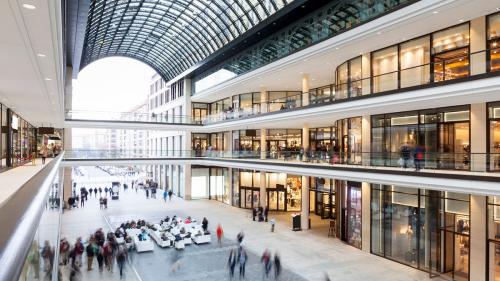 Direct Deposit
We accept pre-authorized payroll direct deposits to your checking or savings accounts. If you have arranged to have direct deposits made to your accounts at least once every 60 days from the same person or company, you can call us at 877.TEX.BANK (877.839.2265) to find out whether the deposit has been made to your account.
Fees: None
ATM/Debit Card
You may use the automated teller machine (ATM) card and personal identification number (PIN) issued to you to initiate transactions at ATMs within the networks identified on your card. You may use your card to:
Withdraw cash from your checking or savings account
Transfer funds between your checking and savings accounts
Get balance information on your deposit accounts
You may withdraw up to $500 (if there are sufficient funds in your account) per day
Fees and Charges: ATM owners may impose their own fees. There is no fee for a replacement card.
Some of these services may not be available at all terminals.
Personalized Checks
Personalized checks are provided free of charge. Designer checks may be ordered at an additional cost.
Monthly Statements
You get a monthly account statement from us, unless there are no transactions in a particular month. You will receive a quarterly statement on a savings account.
Fees: None
Stop Payments
Texas Capital Bank will make every attempt to honor your request; however, stop payments are not guaranteed. If the item was transmitted electronically, or Texas Capital Bank has already accepted the check for processing, we will not be able to stop the item. Stop payments will remain in effect for six months.
Fees: None
Electronic Payments
You may arrange for us to complete pre-authorized recurring bill pays from your checking or savings account.
Fees: None
Capital Telebanking
Your accounts are always accessible with Capital TeleBank!
Review account balances
Set up transfers between accounts
Retrieve your account history
Retrieve account statements
Change your ATM or CheckCard Personal Identification Number (PIN)
Private easy and convenient banking from your touch-tone phone
To access 24 hour customer service: Dial Capital TeleBank toll-free @ 877.839.2265, option 2
Fees: None
Maintenance Fee
A monthly maintenance fee of $35 may be applied to your StarPoint checking account if your average monthly collected balance falls below $25,000.
Other Fees
For the full list of fees, please refer to our StarPoint Fee Schedule.
What's Missing From Your Financial Plan?
70% of Baby Boomers will require long-term care, yet few plan for it. Read the paper to learn how you can be prepared.
Download Now
Connect with an Advisor.
Experience more with Private Client Advisors who are committed to helping you grow.
Contact Our Experts
Private Banking is provided by Texas Capital Bank (the "Bank"). Advisory services are offered through Texas Capital Bank Wealth Management Services, Inc. d/b/a Texas Capital Bank Private Wealth Advisors ("PWA"), a wholly owned subsidiary of the Bank and an investment adviser registered with the U.S. Securities and Exchange Commission ("SEC"). SEC registration does not constitute an endorsement of the advisory firm by the SEC nor does it indicate that the advisory firm has attained a particular level of skill or ability. Brokerage services are offered through Kingswood Capital Partners, LLC ("Kingswood"), Member FINRA/SIPC. Texas Capital Bank Private Wealth Advisors and Texas Capital Bank are not registered broker/dealers and are independent of Kingswood. Investments and insurance products are not insured by Bank insurance, the FDIC or any other government agency; are not deposits or obligations of the Bank; are not guaranteed by the Bank; and are subject to risks, including the possible loss of principal. Nothing herein is intended to constitute an offer to sell or buy, or a solicitation of an offer to sell or buy securities.
Investing is subject to a high degree of investment risk, including the possible loss of the entire amount of an investment. You should carefully read and review all information provided by PWA, including PWA's Form ADV, Part 2A brochure and all supplements thereto, before making an investment.
Neither PWA, the Bank nor any of their respective employees provides tax or legal advice. Nothing contained on this website (including any attachments) is intended as tax or legal advice for any recipient, nor should it be relied on as such. Taxpayers should seek advice based on the taxpayer's particular circumstances from an independent tax advisor or legal counsel. The wealth strategy team at PWA can work with your attorney to facilitate the desired structure of your estate plan. The information contained on this website is not a complete summary or statement of all available data necessary for making an investment decision, and does not constitute a recommendation. The information has been obtained from sources considered to be reliable, but we do not guarantee that the foregoing material is accurate or complete. Any opinions are those of the authors and not necessarily those of PWA or the Bank.