Debit & Credit Card Services
Texas Capital Bank offers a variety of credit and debit card options to simplify your everyday purchases.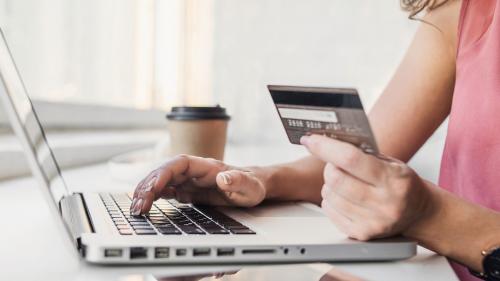 The capital you need today to succeed tomorrow
Credit Card Solutions
Our credit card services are serviced and processed through Elan Financial Services.
Debit Card Solutions
All Texas Capital Bank checking accounts come with a Visa® Debit Card with embedded chip technology as well as magnetic stripe functionality. Features include:
Enjoy an easier way of paying in stores or within apps with Apple Pay®, Samsung Pay®, and Google Pay® 

Fraud Protection: We rely on the latest technology and strategies to protect your account from fraud:
CardValet: Manage your debit card usage through your mobile device by defining when, where and how your payment card is used with CardValet. Learn more about CardValet.
Chip Technology: When your card is used at a chip card reader, each transaction generates a unique, one-time code, providing an added layer of security. 
Limits: For added protection, your card provides a daily $4,000 point of sale limit, along with a daily ATM limit of $500. 
Real-Time Fraud Monitoring: When debit card transactions fall out of your normal spending patterns, we'll contact you to make sure the transaction is actually yours.
Visa® Zero Liability Protection: With Visa Secure, you're not liable for any unauthorized debit card transactions when you notify the bank promptly. 
More Than 55,000 ATM Locations
In addition to Texas Capital Bank ATMs located in Texas, you can also access cash without paying fees when using the Allpoint® Network. Allpoint® ATMs can be found throughout the country at retailers like CVS, Walgreens, Kroger, Safeway, Costco and more. Find a surcharge-free ATM location near you.
Surcharge-free guarantee
Texas Capital Bank guarantees you will not pay a surcharge at any Allpoint® ATM. Some locations may have more than one ATM, not all of which are part of the Allpoint® Network. Check the ATM for the Allpoint® logo to ensure it's the right one. If you ever have a surcharge from an Allpoint® ATM, contact us at 1.877.839.2265 or [email protected] and we will refund the surcharge while we check into the error. Please note: If you're prompted to accept a surcharge, press "yes" to accept and proceed with your withdrawal. You will not be charged or we will refund your fee.
Connect with an expert banker.
Experience more with experienced bankers who are committed to helping you grow.
Contact Our Experts