Correspondent Lending
As one of the nation's largest warehouse lenders, we're giving mortgage originators more options than ever before.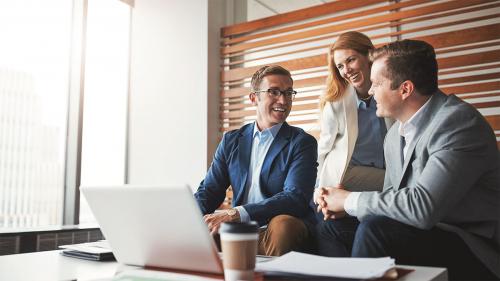 Decisions at the speed of business
Texas Capital Bank uses the same expertise, streamlined processes and customized technologies to purchase loans while enhancing your profitability. We've invested in the latest technology to enable our team to conduct in-depth due diligence on each loan to minimize repurchase risk, while at the same time speeding up the review process so we can purchase your loans faster.
A smarter way to do business
We've challenged the status quo to make correspondent lending faster, smarter and better. Everything we do is geared toward accelerating decisions and loan purchases while reducing your warehousing costs and lock-related expenses. For example:
We save time by employing simultaneous processes, not sequential processes

We identify defects and deliver feedback early for quick resolution

We provide proactive, real-time reporting and loan tracking so you always know where you stand
Manage your business from our Correspondent Hub®.
One of the most unique and powerful benefits we offer is our online Correspondent Hub. Accessible from any browser, this state-of-the-art technology was developed specifically for the aggregation space to simplify the loan purchase process for faster purchase times. On a single screen you can view, sort and customize your pipeline by lock and loan status, giving you easy access to all the information you need to work more efficiently.
Product: Correspondent Lending
Relationship Managers — more than bankers.
Discover how our expertise can be a resource for your business.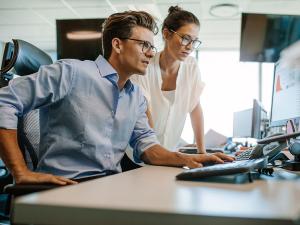 Are you E-Ready?
With the promise to deliver operational efficiencies while improving the borrower experience, eMortgages are poised to take off.
Download the Guide
PHH Mortgage Services Contact Info
Correspondence
General Correspondence
PHH Mortgage Services
P.O. Box 5452
Mount Laurel,  NJ 08054
Qualified Written Requests (QWR's)
PHH Mortgage Services
P.O. Box 66002
Lawrenceville,  NJ 08648
Phone
Customer Service Toll-Free
Phone: 800.449.8767

HOURS:
Monday - Friday
8 a.m. - 9 p.m. (ET)
Saturday
8 a.m. - 5 p.m. (ET)
Payments
Borrower Loan Payments
PHH Mortgage Services
P.O. Box 371458
Pittsburgh,  PA 15250-7458
Overnight Payment Address
PHH Mortgage
P.O. Box 371458
500 Ross Street 154-0470
Pittsburgh,  PA 15250-7458
Web Portal and Email Address
Borrower Online Portal
www.mortgagequestions.com/main/
Customer Service Email
Connect with our experts.
Begin your relationship with Texas Capital Bank today, starting with a conversation about how our experts can empower your business.
Contact Our Experts