Discovering Working Capital: Optimizing Liquidity in an Economic Downturn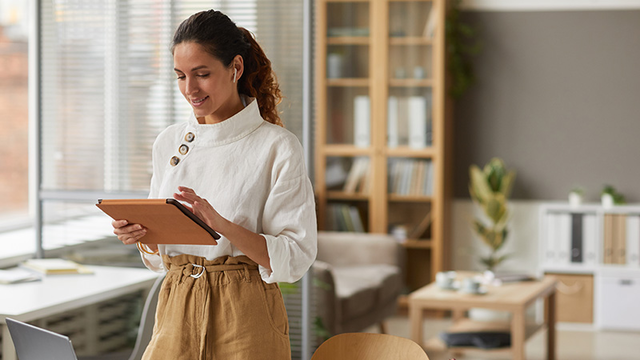 Now is the time for businesses to optimize liquidity.
By Melissa Loafman, SVP, Treasury Product Management and Working Capital Strategy at Texas Capital Bank
On average, interest rates on corporate bonds run around 6%, but in 2020, rates hit an all-time low. The option to access inexpensive capital prompted many businesses to borrow heavily, allowing those in struggling industries to replace lost revenue with cash raised from bond sales as well as ease the threat of bankruptcy by issuing new long-term debit. The low-cost bonds also enabled businesses that were doing well to refinance older debt and warehouse cash in short-term liquid instruments, such as money market mutual funds. Regardless of the reason to borrow, the popularity of corporate bonds has been measurable. At the end of June 2021, total debt stood at $11.2 trillion.

While the benefits of borrowing so cheaply may have outweighed risks in the past, today businesses face the prospect of increased borrowing costs. A recent Financial Stability Report from the Federal Reserve concluded that "vulnerabilities arising from business debt remain elevated." The Reserve also concluded that financial institutions might be forced to cut back on lending, impairing access to credit for businesses.
Now is the time for businesses to optimize liquidity. This can buoy businesses as they work to retain or expand market share while paying down potential debt. There are different ways to do this and, based on insights into your company's capital position and goals, your banker can offer additional strategies to make your liquidity work harder. Here are three to consider:
Consider different types of capital projects.
Given that long-term prospects of economic growth are positive, it could be an ideal time to invest in capital projects designed to expand the business or strengthen current investments. Three categories of capital projects to consider are:
Development of new products or services: These may be related to the company's current industry and perhaps even tap into new buyers and markets.
Expansion of current products or services: Taking current products or services into new markets may require additional facilities, new locations or staff. But the return can be exponential to tap into existing clients and attract new ones.
Replacement projects: Popular in uncertain economic times, these types of capital projects look at replacing assets, such as equipment, in order to strengthen operations and/or reduce business costs in the long term.
While the specifics of each type of capital project varies, all require extensive due diligence, financial analysis and focused planning to ensure a positive return.
Invest in talent and technology.
The infusion of data-enabled services has permeated daily life over the past 18 months. This has ushered in the era of digital transformation in the business world. Regardless of your industry, modernizing and expanding the company's technology infrastructure is critical to future-proofing operations. This could mean utilizing cash to both retool the business and, equally important, hire fresh talent to support new technologies. To understand the value of such an investment, one need only look to other tech-enabled businesses that have performed better throughout 2020 than their less digitally savvy competitors. In fact, the world's leading technology firms increased their market value by a combined $163 billion in the third quarter of 2020 alone.1
Enhance cash management capabilities.
Given the proliferation of solutions banks provide, it could be time to review existing cash management capabilities in order to more efficiently capture and utilize working capital. Excess cash earned from these strategies can be used to pay down debt, purchase capital assets and inventory, consider acquisitions to expand your business or reward your employees or stockholders with incentives or dividends. Here are four solutions to consider:
Earnings credit rate (ECR): Applying an ECR to excess balances at your bank will allow you to add more valuable services to further optimize your liquidity without significantly increasing your budget for financial services.
Automation: Utilizing automated solutions to manage your cash flow will help you identify and capture your excess balances in your accounts and allow you to extend payments and collect receivables faster.
Sweep accounts: Your business banker should be able to help you set up sweep accounts, allowing you to transfer excess cash to interest-bearing accounts when they aren't needed, and back to operating accounts when they are.
Money Market Demand Accounts and Corporate CDs: These solutions generally pay higher interest rates than regular savings accounts and will allow you to earn greater market value for longer-term investments.
A company's ability to pay off its obligations is an important measure of its financial strength. Doing so while also investing in the business will increase the likelihood of continued profits. Now is the time to optimize liquidity and give your company the healthy cash flow and flexibility it needs to remain profitable, whether the economy is up or down.
1 Big tech firms add $163bn to market values despite Covid and legal scrutiny, The Guardian, published October 2020.
Talk to a Texas Capital Bank expert today about optimizing liquidity in a downward economy.
Experience more with experienced bankers who are committed to helping you grow.
Contact Our Experts